Safira
Diamond Path Ring
24k Gold Plated
-70%
119.00 EUR
35.70 EUR
Like all the jewellery in Molly Rustas' Heirlooms collection, the Diamond Path ring is inspired by heirlooms and treasures, but with a modern twist. This beautiful ring actually consists of ten smaller rings - all with unevenly faceted surfaces to create the sparkling and unique effect that becomes. They are held together by a beautiful band decorated with stones of different sizes inspired by a path of diamonds. In addition, the ring will carry two different directions. Wear it with the stones upward for a glamorous look - or carry it with the stones downward for a stylish feeling. NOTE:This product may appear smaller in size due to its width.
Product discontinued
Kollektion
x Molly Rustas
Material
Made out of recycled material
All jewellery from SAFIRA is made from controlled stamped 925 Sterling Silver. Even all Gold jewellery is made with a core of 925 Sterling Silver, covered with a thick plating of 18-24 k Gold. All jewellery that are made from recycled metals are marked "Made out of recycled material". These products are made from 95% recycled material. Currently, 44% of the assortment contains jewellery from recycled metals.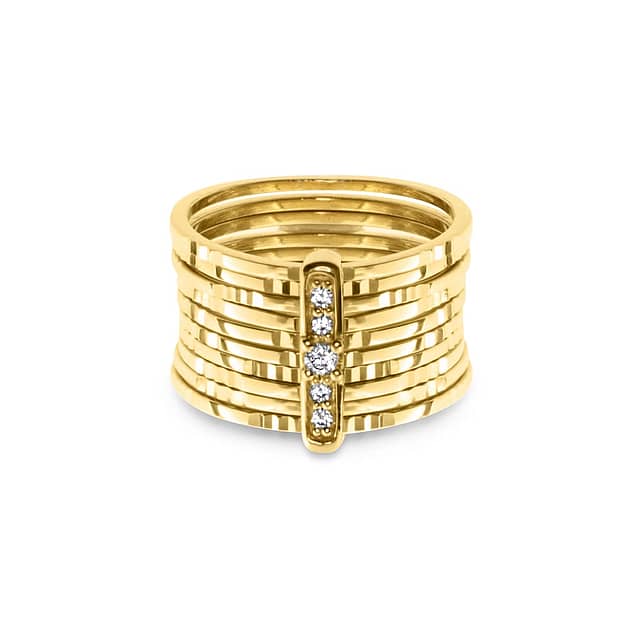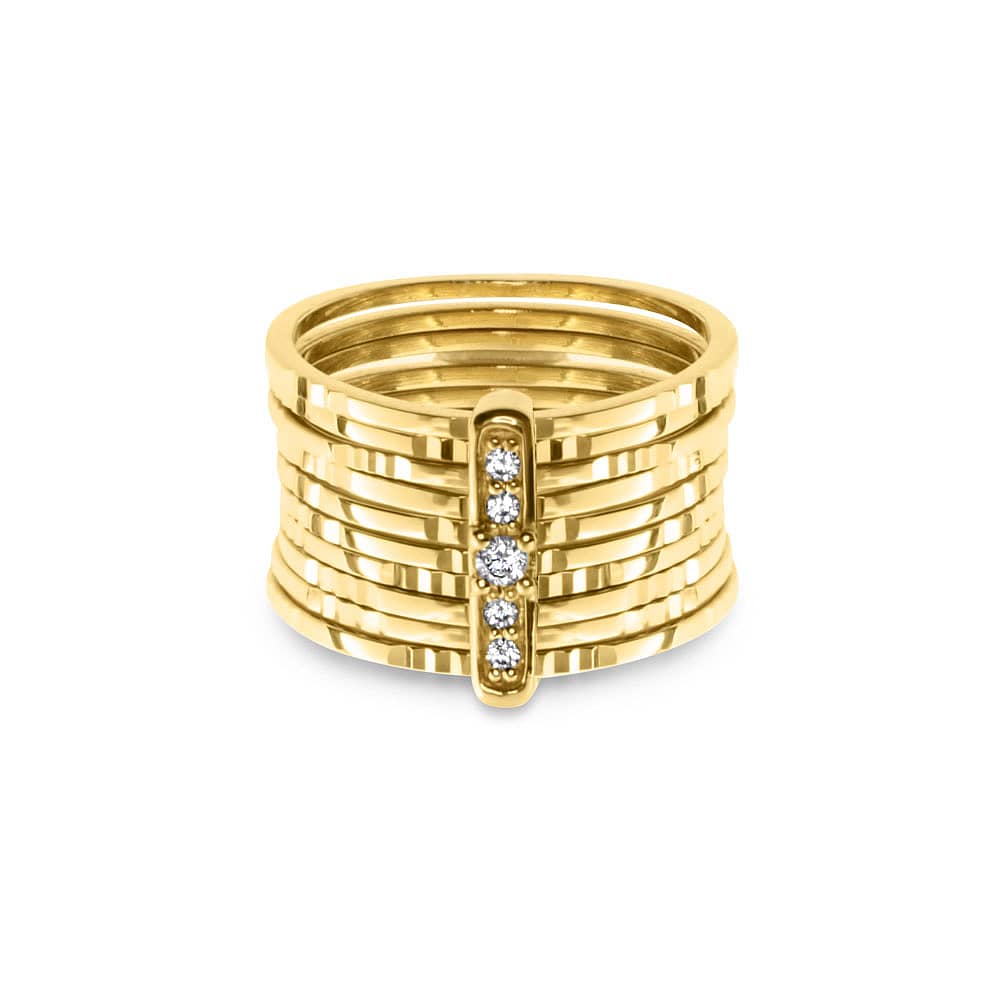 Always pure gold & silver
48H express delivery
30days return policy
Always pure gold & silver
48H express delivery
30days return policy
Always pure gold & silver
48H express delivery
30days return policy
Always pure gold & silver
48H express delivery
30days return policy
Always pure gold & silver
48H express delivery
30days return policy