Safira
Angelic Face Necklace
Sterling Silver
85.00 EUR
85.00 EUR
Look regal and magical with this necklace that's inspired by angels and features a stunning angel face that's dotted with sparkling stones that add a modern feel. Angelic Face unique design is a sure head-turner. It's vintage style minus the tired old look.
Product discontinued
Kolleksjon
Above The Clouds
Materiale
Sterling Silver
Materiale
All jewellery from SAFIRA is made from controlled stamped 925 Sterling Silver. Even all Gold jewellery is made with a core of 925 Sterling Silver, covered with a thick plating of 18-24 k Gold. All jewellery that are made from recycled metals are marked "Made out of recycled material". These products are made from 95% recycled material. Currently, 44% of the assortment contains jewellery from recycled metals.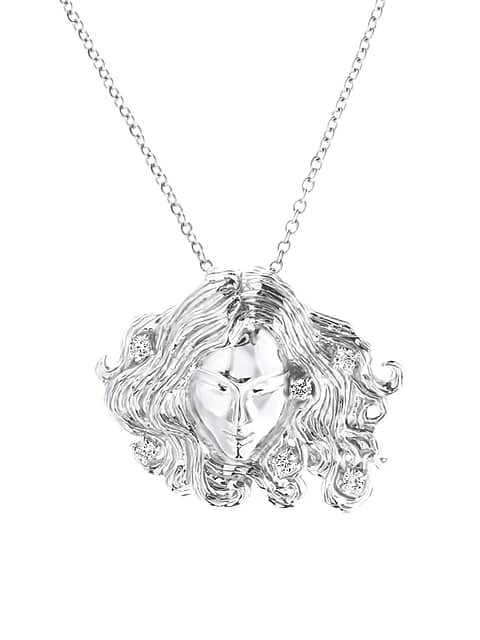 Always pure gold & silver
48H express delivery
30days return policy
Always pure gold & silver
48H express delivery
30days return policy
Always pure gold & silver
48H express delivery
30days return policy
Always pure gold & silver
48H express delivery
30days return policy
Always pure gold & silver
48H express delivery
30days return policy
Always pure gold & silver
48H express delivery
30days return policy
Always pure gold & silver
48H express delivery
30days return policy
Always pure gold & silver
48H express delivery
30days return policy
Always pure gold & silver
48H express delivery
30days return policy
Always pure gold & silver
48H express delivery
30days return policy