Safira
Nocturnal Climbing Earrings
18k Gold Plated
Make a bold fashion statement with the beautiful Nocturnal Climbing earrings. You can choose to have the "climbing part" up or down, but whichever way, these earrings are simply exquisite and sure head-turners.
Dela upp din betalning med
Läs mer
Always pure gold & silver
48H express delivery
30days return policy
Material
All jewellery from SAFIRA is made from controlled stamped 925 Sterling silver. Even all gold jewellery is made with a core of Sterling silver, covered with a thick plating of 18-24 k gold. All jewelley that are made from recycled metals are marked "SUSTAINABLE". These products are made from 95% recycled material. Currently, 44% of the assortment contains jewellery from recycled metals.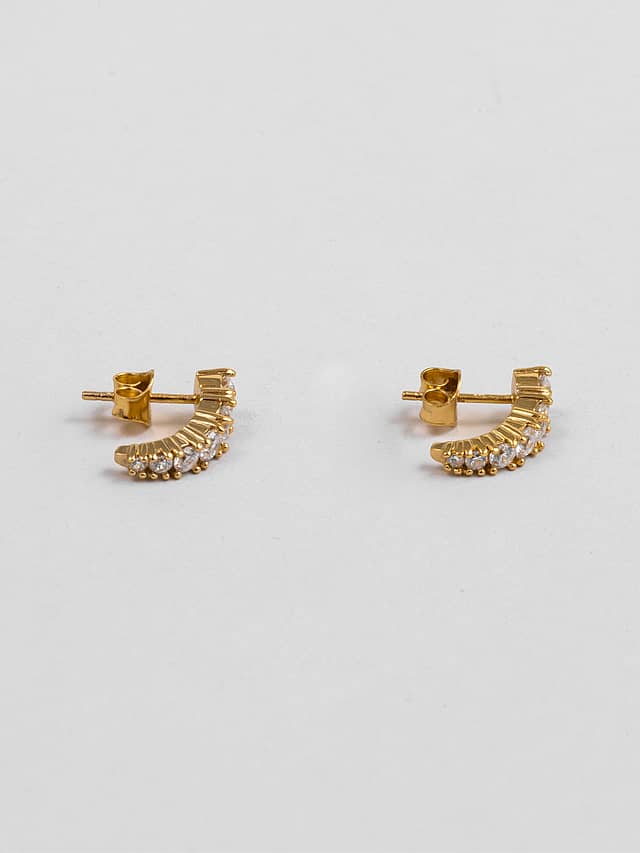 Always pure gold & silver
48H express delivery
30days return policy
Always pure gold & silver
48H express delivery
30days return policy
Always pure gold & silver
48H express delivery
30days return policy
Always pure gold & silver
48H express delivery
30days return policy
Always pure gold & silver
48H express delivery
30days return policy
Always pure gold & silver
48H express delivery
30days return policy
Always pure gold & silver
48H express delivery
30days return policy
Always pure gold & silver
48H express delivery
30days return policy
Always pure gold & silver
48H express delivery
30days return policy
Always pure gold & silver
48H express delivery
30days return policy