Safira
Fleur Cuff Bracelet
18k Gold Plated
109.00 EUR
109.00 EUR
Waste no time creating an effortless, elegant look with the Fleur Cuff bracelet. From the clear cubic zirconia stones to the adjustable size, this beautifully crafted, open bangle bracelet will have you exuding classic vibes all day long.
In Raten zahlen mit
Mehr erfahren
Always pure gold & silver
48H express delivery
30days return policy
Material
All jewellery from SAFIRA is made from controlled stamped 925 Sterling silver. Even all gold jewellery is made with a core of Sterling silver, covered with a thick plating of 18-24 k gold. All jewelley that are made from recycled metals are marked "SUSTAINABLE". These products are made from 95% recycled material. Currently, 44% of the assortment contains jewellery from recycled metals.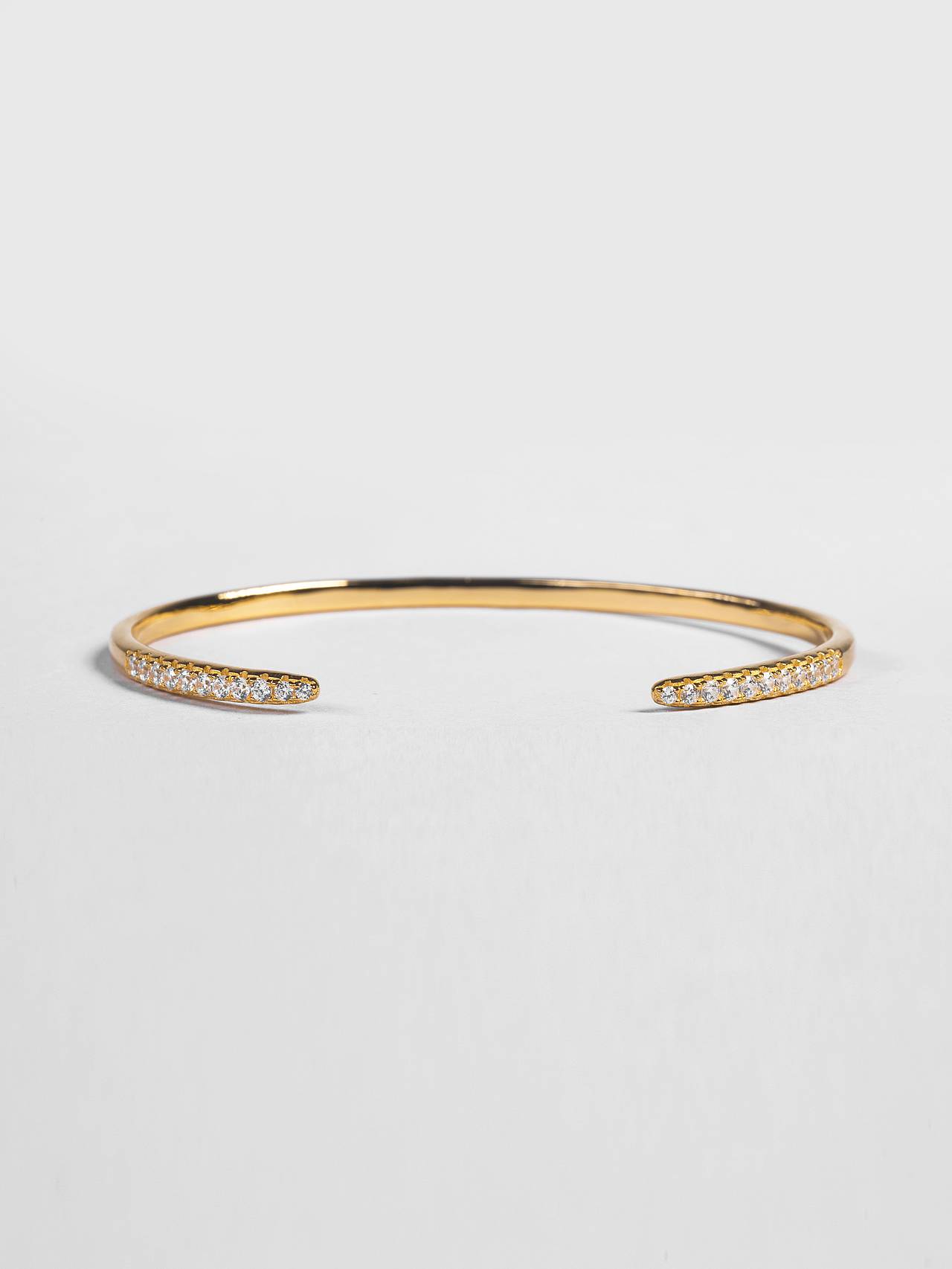 Always pure gold & silver
48H express delivery
30days return policy
Always pure gold & silver
48H express delivery
30days return policy
Always pure gold & silver
48H express delivery
30days return policy
Always pure gold & silver
48H express delivery
30days return policy
Always pure gold & silver
48H express delivery
30days return policy
Always pure gold & silver
48H express delivery
30days return policy
Always pure gold & silver
48H express delivery
30days return policy
Always pure gold & silver
48H express delivery
30days return policy
Always pure gold & silver
48H express delivery
30days return policy
Always pure gold & silver
48H express delivery
30days return policy